Welcome to the next installment of the mini-mystery to kick off the release of Tabitha Bouldin's book, Robbing the Races. If you haven't read the first several chapters, follow the links below to do so. And don't forget to enter the giveaway!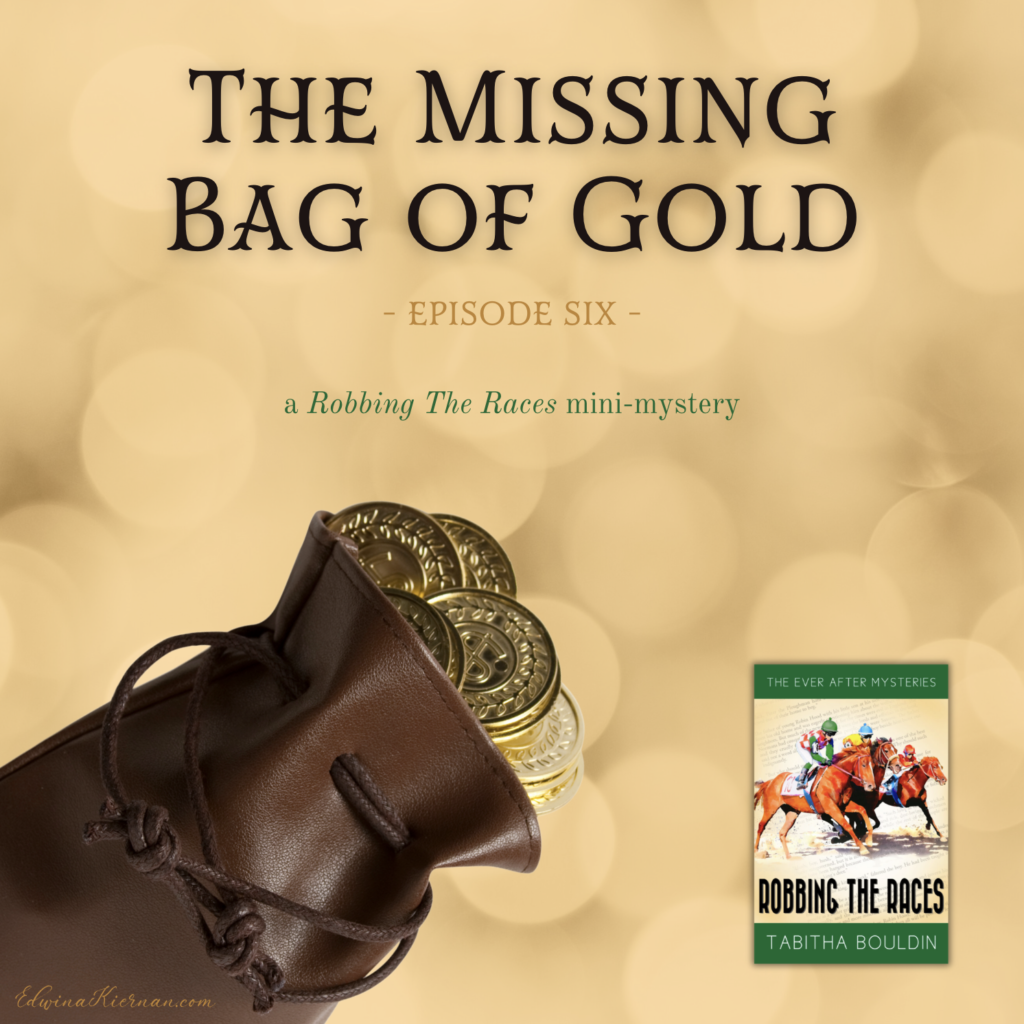 The Missing Bag of Gold – a Robbing The Races mini-mystery
Episode Six
Robin heaved a sigh. "Well, I guess that's it then…" His brow was dark, his voice weary. "I could've done so much good with that, Marian…"
Marian's heart tugged as she glimpsed his deep concern. It wasn't just a game to him – a bit of fun like the racing was. Helping people was important to him, more than she'd realized. Until now. "I'm sorry, Robin."
He forced a brave smile, though the sorrow in his eyes stung her throat.
"Excuse me, sir?"
The breathy voice had come from behind them. They both turned, not quite sure what they were expecting. But it certainly wasn't what their eyes soon beheld.
A cloaked figure stood before them, her eyes obscured with a mask. "I think…" She glanced around, clearly on edge. "I think this will help you find it."
Robin's heart surged. It? The bag of coins? "But how–"
"Shh! Don't ask questions. Just take it."
The mystery figure shoved a parcel into his hands, and before he could summon a word in response, she was gone – vanishing into the crowd just as suddenly as she'd appeared.
Robin glanced at Marian, who looked as flabbergasted as he was.
Slowly, he unwrapped the brown paper that covered whatever it was the stranger had given him.
"It's a book…"
Marian leaned closer to him, craning to see the cover. "Robbing The Races… by Tabitha Bouldin…"
Robin frowned, confusion filling him. This book would help him find the coins?
Well, then.
He'd better get reading.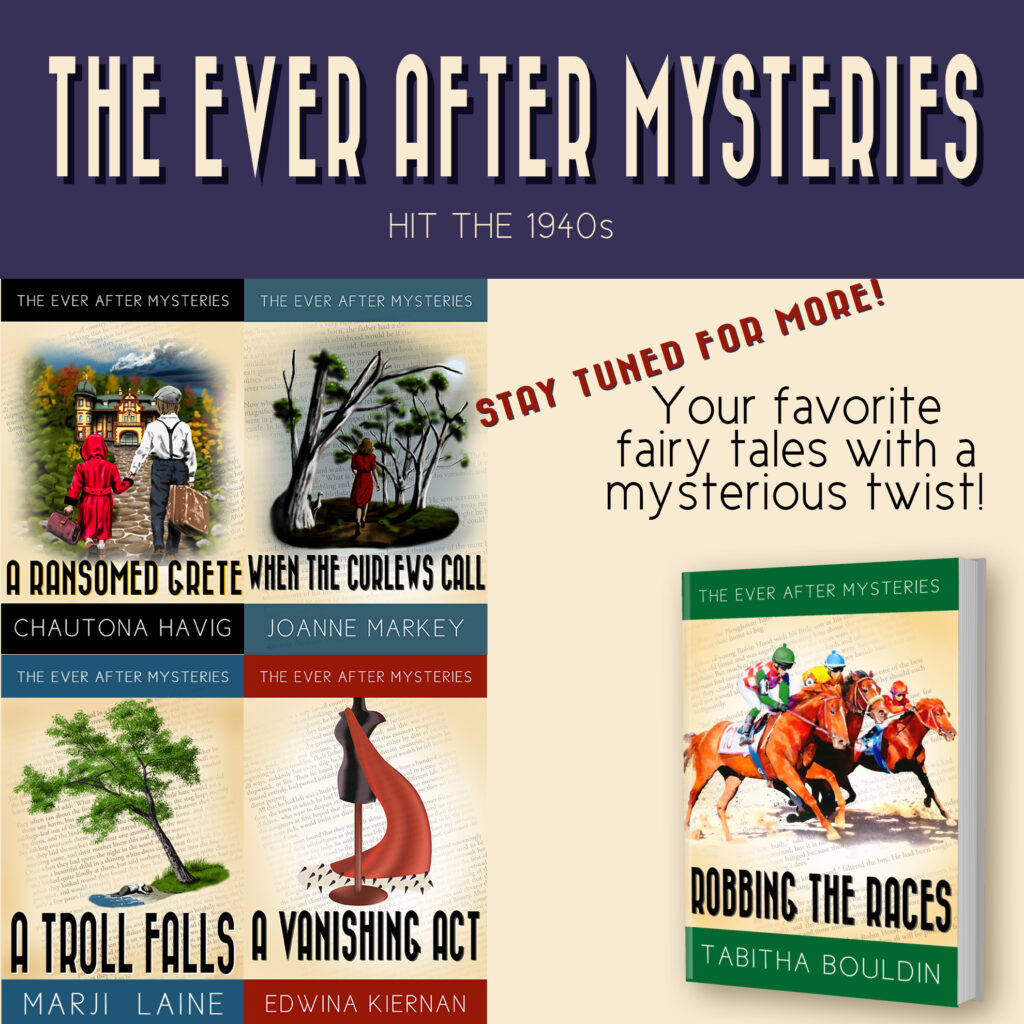 Robbing The Races by Tabitha Bouldin
The Legend of Locksley might just get Robin and Marian killed.
Robin Locke's career as a jockey is far more successful than he ever expected. When a groom is found dead in the stables, Robin sets out to right the wrongs of Locksley. Unfortunately, Robin's rival is dead set on proving him guilty!
Marian Silvers sets out to find a once in a lifetime story that will ensure her career as a reporter withstands the masochistic attitudes of the paper where she works. As she and Robin dig into the groom's murder, she finds another side to the legend of Locksley…a side he would prefer stay hidden forever.
While the murderer wreaks havoc in their small town, Marian and Robin find that all is not as it seems. And then they become the next targets. They just need to evade the killer long enough to bring him to justice… and perhaps find love along the way.
This 1940s Robin Hood retelling features swapped character roles and a race against the clock!