All around me, the movie theater was dark and silent. My breath – slow and shallow – was all I could hear.
Glancing behind me, seeing the wood and glass door still gently swinging on its hinges, I weighed my options.
Run. Run now. Out of this empty, eerie place and back into the light.
Or turn around. Keep moving forward. Approach the vast, heavy, crimson curtain that was drawn like a shield across the stage, blocking the silver screen from my sight.
Sucking in a deep, long breath, I turned to face the rows of waiting seats, their red velvet freshly cleaned and ready for the next batch of moviegoers seeking entertainment – or escape.
And I started walking.
The cinema's auditorium seemed to stretch for miles. Yet even this far away, in the dusky gloom, I could see it.
The curtain. The reason I'd come here.
My mind recited the words of the mysterious note I'd received. The note that had prompted this curious visit to the movie theater.
What's behind the curtain?
Just four words, and the theater's address – that's all it had said. But it was enough to draw me here.
Closer. I was closer now. Almost within touching distance.
Slowly, I picked my way up the dusty wooden steps onto the stage.
I stretched out a hesitant hand. Velvet brushed my fingertips.
The question echoed in my mind.
What's behind the curtain?
Soon, I'd discover the answer.
The answer I was convinced Denise already knew.
Don't miss the rest of the story, to be continued by:
Introducing…
A Vanishing Act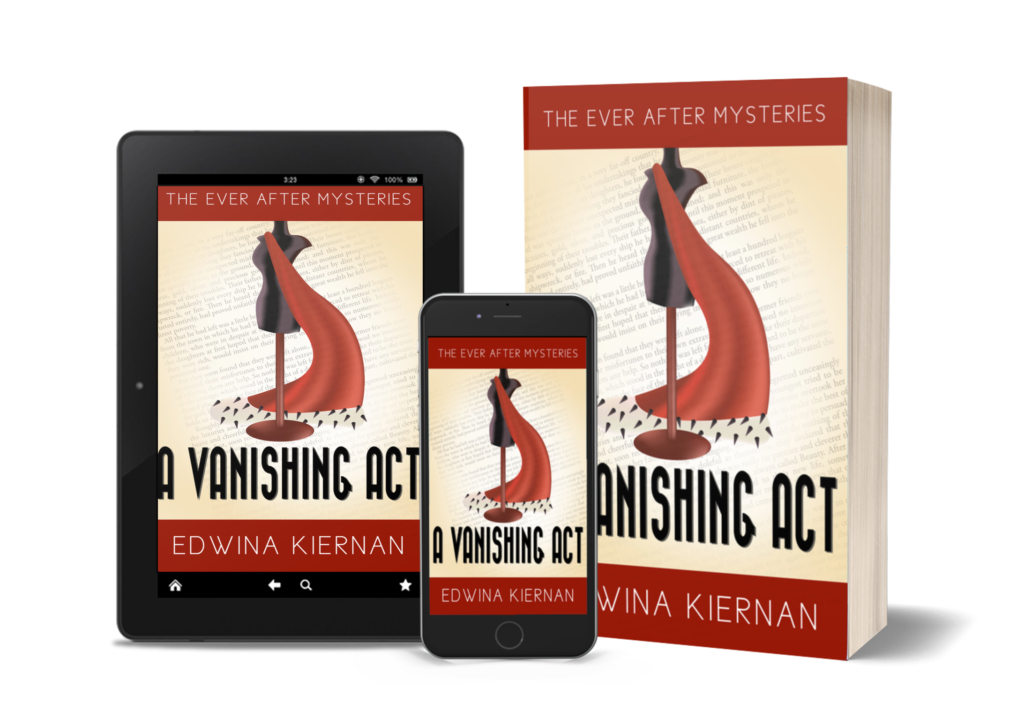 On screen they're a darling duo, but it's a whole different story behind the scenes...
Hollywood legend Kent Selwood isn't happy sharing the limelight with rising star Stella Sanders. Tired of her diva drama, Kent makes it clear—he wants Stella gone.
Seamstress Bonnie Roseland is practically invisible to everyone at the studio, except for slick actor, Jerry Jackson — the one man she wishes would leave her alone. Her deep-rooted faith helps her see beyond the glitz and glamor to the broken realities and dysfunctional atmosphere at the studio. She sometimes wonders if God has a purpose for her there or if she should just move on.
When the studio receives blackmail letters, Kent's attitude makes him the prime suspect, and he's swiftly banished from the lot, despite insisting that he's been framed. Only Bonnie believes him — and she's confident she knows who the real culprit is.
But when a ransom note arrives after Stella goes missing and evidence is discovered that clearly implicates Kent, will Bonnie help him uncover the truth in time to save his career… and Stella's life?
Giveaway!
For your chance to win a $5 Amazon gift card and an eBook of A Vanishing Act, enter the giveaway below!